Power Washing & Soft Washing Renew your exterior home surfaces
Renew your exterior home surfaces in Pensacola with Professional power washing or soft washing from Shine On Group!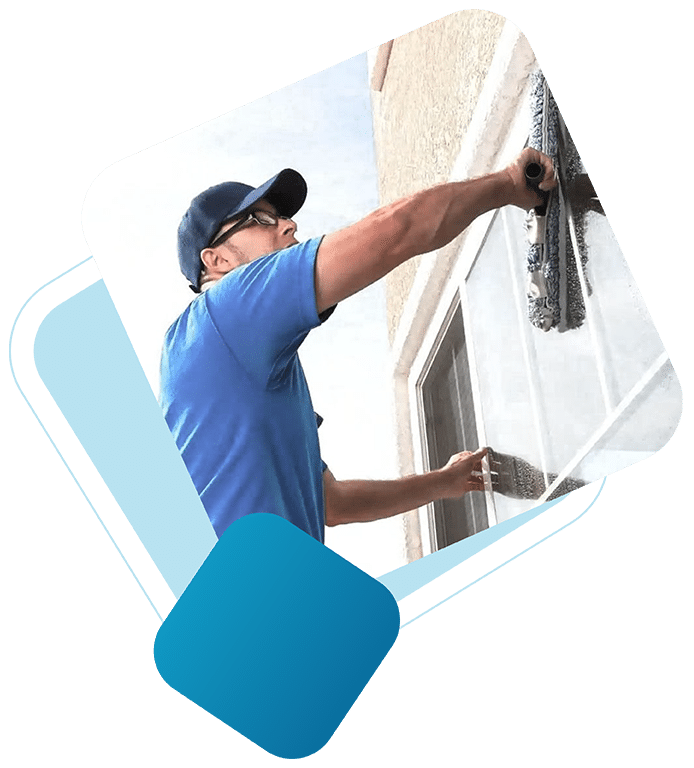 By using a combination of Power Washing and Soft (chemical) Washing we will make your exterior home surfaces look new. Our services include siding, roofs, driveways, pool screen enclosures and much more. We will tailor a specific plan for your surfaces based on several factors including surface type, dirt levels, and location. Reach out today to get your free proposal.
For pricing, please call 850.777.3390 to reach a live representative or complete our Online Request Form for a FREE ESTIMATE
(we will contact you within 24 hours).
Florida's Trusted Professionals
Shine On Group has built a reputation in Florida as a superior window cleaning company that gets the job efficiently and correctly. Our entire staff of window cleaners are Florida State licensed and certified for all window types and all residential properties from small homes to larger estates, condos, and apartment complexes. We are able to help our clients comply with the latest OSHA regulations regarding anchor systems (1910.27) and have SPRAT certified employees who are able to perform services using IRA (Industrial Rope Access). We pride ourselves on fast efficient service, dependable work, and affordable rates that stay within your budget.
Safe and Professional Practices Guaranteed
We have years of experience cleaning windows in two story homes and multi-level condominiums. We utilize the most advanced safety gear and equipment in the industry. With inside work, we understand we are in your home and we take measures to leave no trace behind except a clean window. You can trust that you are hiring professionals who respect the job and respect our clients even more.
Complete Window Cleaning Start to Finish
What sets Shine On Group apart from every other company in Floridas is our unmatched attention to detail. We understand the needs of homeowners and the great investment you make in order to insure that your property looks good at all times. So we make sure that every single window is free of smudges, spots, and stains. When the job is done you will know your window washers
took care of you. We check and double check our work and never leave until you are completely satisfied!
Customer Reviews
In the five years I have worked faithfully with Shine On, you have always lived up to your name! There are not too many gray areas in cleaning and maintenance; it is either top notch, or it is just not clean. And Shine On always delivers top notch! Your end product is consistently satisfactory.

Angela Heldman

VP, The Building Group
The gentlemen were excellent!!!!!! Thank you...

Melinda Burke
Your team was here last week installing the anchors in our building. I must say you could not have sent a better group of gentleman. They were courteous and professional from the beginning to end. They went out of their way to work with our tenants and their schedules. When they finished up in a suite it was cleaner than when they started. It could not have gone any smoother. There is no doubt I had the "A Team " on this project.

Isabel Raehn-Lantry

The Marcent Group
Just wanted to send my compliments to the two window washers that were on my terraces on Friday. They were so careful and thorough and deliberate. And two very nice young men as well. Windows are perfect and zero damage to my abundant plant life! If you have an avenue, please pass my compliments along to them and the company.

Rob Milne

The Parc Chestnut Condominium Association
I just wanted to tell you that Shine On is really starting to scare me. As a property manager I am not use to getting complements about window cleaning, only complaints. So what's up with all the positive feedback I am getting? Andrew is great. He is friendly and professional and does an amazing job cleaning windows. My residents are loving this. Thanks for making my job easier.

Edison Giles

540 North Lake Shore Drive Condominium Association
Contact Shine On Group
If you are looking for a FREE quote or more information, please call or complete our Online Request Form and one of our agents will happily assist you.
© 2021 Shine On Group, All Rights Reserved