Positioning System for Fall Protection
Fall Protection Position Systems
Do you know what is frequently ranked as OSHA's number one citation? It's failure to provide adequate fall protection. It's not difficult to see why. While fall protection is extremely important and can make the difference between life and death, it can be difficult for those with little insight or experience to know what kind of fall protection system they should invest in. Following the complex and detailed guidelines outlined by OSHA, ISWA, ASME and ANSI can seem almost impossible, but any little mistake can cost someone their life or cost large amounts of money in citations or lawsuits.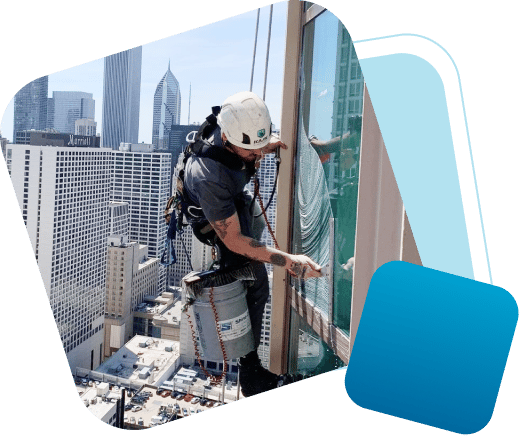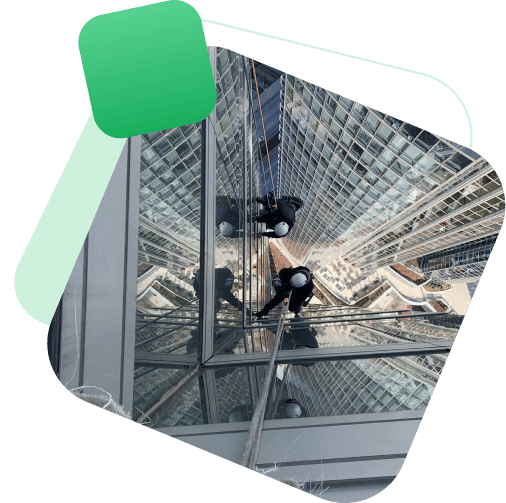 Benefits of Fall Positioning Systems
To keep contractors and employees safe and comply with all relevant guidelines, you need to choose a reliable and trustworthy expert to supply your work positioning system for fall protection. That's why you should choose the Shine on Anchors. We'll design, supply, install, inspect and maintain a protection system that meets all your requirements and all relevant guidelines and legislations. Our anchor testing and certification will ensure your building is within the OSHA guidelines. Read More
What is a Fall Protection Positioning System?
There are different solutions these days for fall protection on tall buildings, which makes it easier than ever to find one that suits your situation. A work positioning system for fall protection is a system that limits the distance that a person can free fall if they fall from a great height, preventing serious accidents and injuries for those performing maintenance or other work on the roofs and walls of high buildings. This consists of an anchor attached to the roof, a body harness or belt that the person is strapped into, and a fall protection positioning device like a lanyard or lifeline that connects the two parts and keeps the individual firmly attached to the roof.
Why You Need a Fall Protection Positioning Device
It is a legal requirement by OSHA that work undertaken at great heights is done so safely with the use of adequate fall protection systems. This includes work like window washing or roof repairs and maintenance. Failing to abide by these regulations can result in large fines and will mean that you're liable if there's a serious accident or death. But more than that, a safe fall protection positioning system is necessary to keep people safe. All workers should be able to perform their job without risk of death or serious injury, and they deserve to be protected in their workplace. No job is worth a human life, especially not when we have ways to prevent those accidents from happening.
Choose Shine On Anchors for Fall Positioning Systems
Ready to invest in fall protection? Choosing the Shine On Group ensures that you will receive a top-quality, cost-effective solution that exceeds all safety standards. We work with each client to develop a solution that cost-effectively fits their needs while also going above and beyond OSHA guidelines. We handle the instalment safely and with minimal interruption to your building and offer safety and training for employees and contractors. After installation, we'll take care of the regular roof anchor inspections and recertifications required by OSHA and ensure your system stays safe and compliant with regulations. Our fall protection company has 20 years in the industry and 2,500 completed jobs behind us, making us some of the top fall protection experts in the USA.
Choose the Shine On Group for all your fall protection needs and contact us through the website.
Read Less
Contact Us Today!
Contact us today for all your safety needs. One of our helpful team will reach out to you shortly!